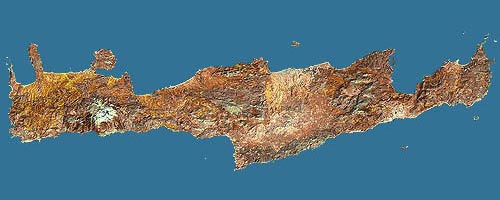 Kreta ABC
Your Company-, Product- and Travel Guide for the island of Crete
Willkommen - Welcome – Kalos Irthate
Are you looking for a doctor, architect or notary? Or a hotel or holiday home for your vacation? Do you want to eat well in a restaurant? Would you like some information about your prospective holiday destination on Crete?
Then have a look at Kreta-ABC, search for what you want in the business directory in comfort, and find your destination in the Travel Guide.
Find something - rather than search for a long time. Kreta-ABC company-guide makes it possible!
Do you want to make your company , your business or the service you offer more widely known? Do you want to be found quickly and easily? Should tourists be able to book what you are offering from home? Differentiate your business from that of others through an entry in the Kreta-ABC company guide. Kreta-ABC is the only Business Directory for the whole of Crete.
Present your business - the company guide Kreta- ABC will help you!
Information under company guide

KRETA-ABC  now
 CMT Stuttgart
11.- 19.01.14
 Mediterranean Food

21. - 23.09 14 in Düsseldorf